Buying Property in Mexico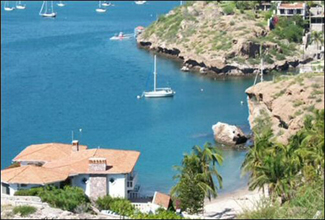 If you are considering purchasing property in Mexico, there are some specific guidelines to follow to insure legal ownership. Although Article 27 of the Mexican Constitution states that no foreigner may own any Mexican property within 100 kilometers of the border or within 50 kilometers of the coast (the Restricted Zone), the Mexican government does allow indirect acquisition of properties within this zone through the established system of Trusts (Fideicomisos) with Mexican banks. This is how the process works: With the help of your real estate broker, a Mexican bank will acquire the property, on your behalf, via a 50-year renewable Trust. All rights to and use of the property is yours as the Purchaser. Your rights may be transferred to a third party and your heirs named as beneficiaries. The bank charges a set-up fee for a new Trust, a transfer fee for an existing Trust and an annual fee to maintain the Trust.

These fees will vary slightly depending on the bank. All real estate transactions in Mexico are processed through an attorney appointed by the government (Notario Publico). The Notario will:
Make a title search through the Public Registry to certify the property free of any liens or encumbrances (Libertad de Grabamen).
Verify that there are no unpaid bills or taxes due to the Treasury.
Conduct an official appraisal so the property can be transferred properly.
Upon closing and signing of the official deed (Escritura), registration and transfer fees, taxes and possible Capital Gains taxes owed by the seller are paid. While these fees may be slightly more than similar transactions north of the border, property taxes are often less. Following these guidelines by setting up a Trust and processing the transaction through a Notario Publico will insure legal ownership of property in Mexico.

This is not intended to be an offering or solicitation for sale in any jurisdiction where the project is not registered
in accordance with applicable law or where such offering or solicitation would otherwise be prohibited by law.